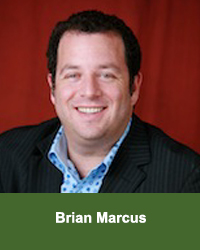 Brian Marcus heads up Global Hospitality's Private Club Services branch. His successful career in Club management as well as his F&B, wine and management expertise in hotels, restaurants and resorts makes him an exciting and valuable member of our Los Angeles staff.
Brian has over 10 years of senior Club management experience, including his most recent assignment as Assistant General Manager of the prestigious American Club in Tokyo. His knowledge of Club Governance and operations as well as Brian's deep understanding of what is needed to succeed in the club world adds an additional layer of professional expertise to our staff and an additional dimension of value to our clients.
Brian assists with F&B executive placement searches and special projects, but his main focus is consulting with Clubs on all levels to meet their hiring needs.
World globetrotter, Club executive, hotelier, restaurateur and service guru — these all sum up Brian's past 30 years in the business. With accolades from the Bermuda Sun, Jerusalem Post, Japan Times, Hotels Magazine and other major international publications, Brian has brought and left a bit of his charisma, talent and expertise on three continents.
We're proud and excited to have him part of the Global Los Angeles team!