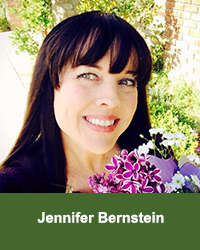 Upon graduating from the University of Texas in Austin, Jennie began her hospitality career at the American Embassy Hotel in Bonn, Germany. While serving as Manager, she gained valuable international experience both professionally and personally. Jennie then relocated to San Diego and spent many years working in Sales and Catering at the Bahia Resort Hotel on Mission Bay, as well as The Four Points Sheraton. She has since settled in Los Angeles with her husband and recently enjoyed managing an elegant Bed and Breakfast in South Pasadena.

She is now very excited to take the next step in her career while continuing to pursue her passion in the hospitality industry by learning the ropes of recruiting.

In her free time, Jennie enjoys the outdoors, cooking, gardening, traveling and spending time with her family.